Hey there! I'm Cole; I'm a proud mom of two, with a fantastic tech-loving husband who's deeply immersed in the microbrewery world. While we reside in the heart of Texas, our hearts often wander to the mountains. I've always been inclined to cherish the little joys in life, be it my undying love for iced coffee (a self-proclaimed connoisseur, if you may) or my penchant for spontaneous drives – the kind where the journey is more cherished than the destination.
My professional journey started in Corporate America, where I collaborated closely with the C-Suite team on best practices and contractual guidelines of our software and technology for working within our US Government + Military contracts. A knack for technology was innate for me, and over time, my colleagues began to notice. I naturally evolved into the go-to person, spotting the glitches, understanding the intricacies, and, most importantly, discovering those essential workarounds. I played a pivotal role in streamlining systems and processes to meet our military and government contracts efficiently.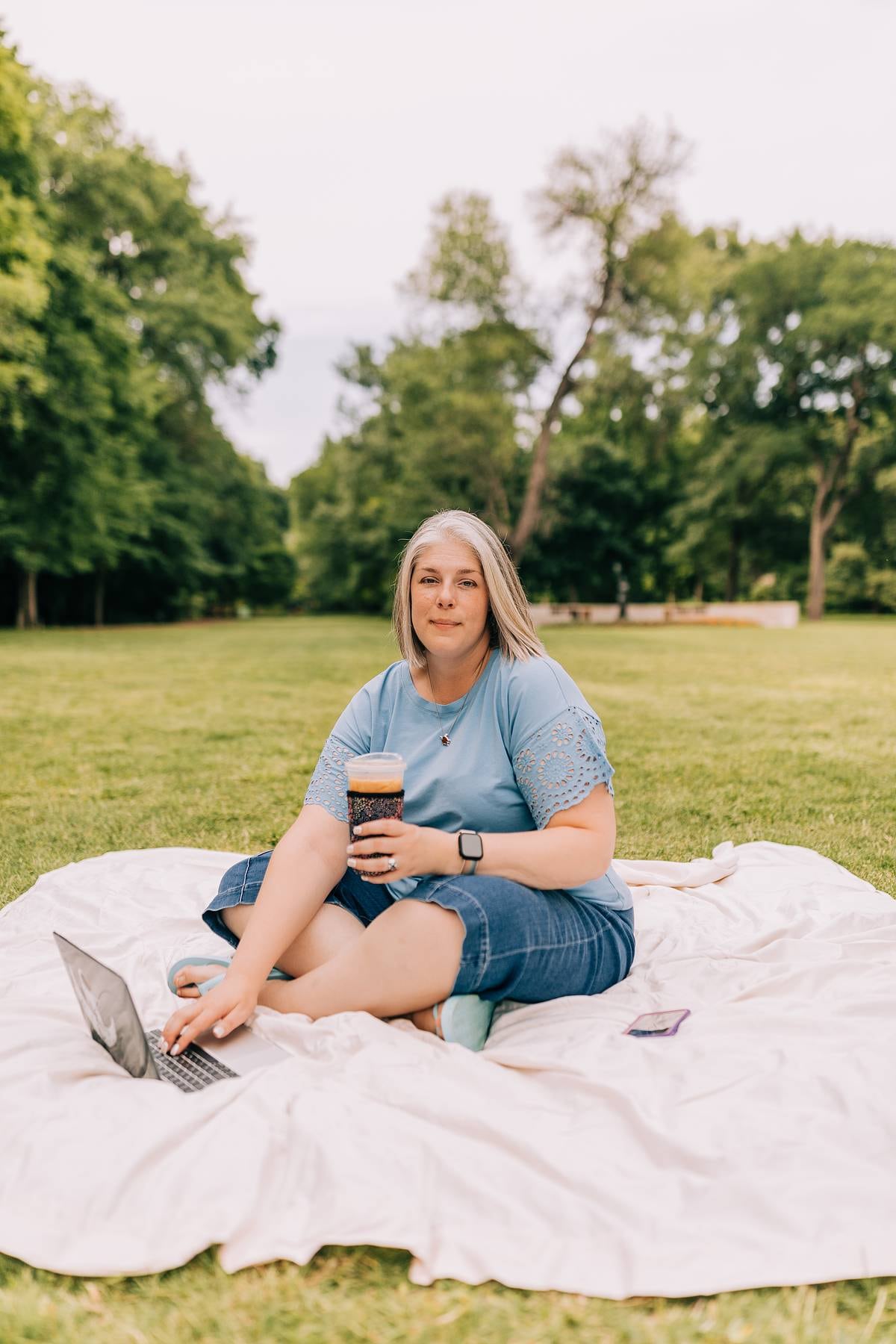 Serendipity struck about six years ago when I found myself at the intersection of opportunity and skills. While assisting a business, I delved into the realm of online tech. This exploration led to a chain reaction – one opportunity leading to another, propelling me into the launch world. While I had experience with automation, I had little experience with online business tech. But my mantra was – "I can figure it out," and indeed, I did. I reveled in being the wind beneath the wings for several businesses, ensuring their behind-the-scenes operations ran smoothly, allowing them to shine in what they were best at. This love for playing a supportive role culminated in my venture, "Blue Jeans Boss."
I passionately believe in demystifying the realm of automation and processes. It doesn't have to be daunting, and definitely not something you should feel tied down to. If set up right, automation should be like an open book – easy to tweak and adjust as per your needs. And while experts like me are always here to assist, I advocate for transparency and simplicity in our setups. After all, true success is when you own your processes and navigate them with confidence.
Thanks for taking the time to get to know a bit about me. Here's to uncomplicating the complicated and to the beautiful journey ahead!